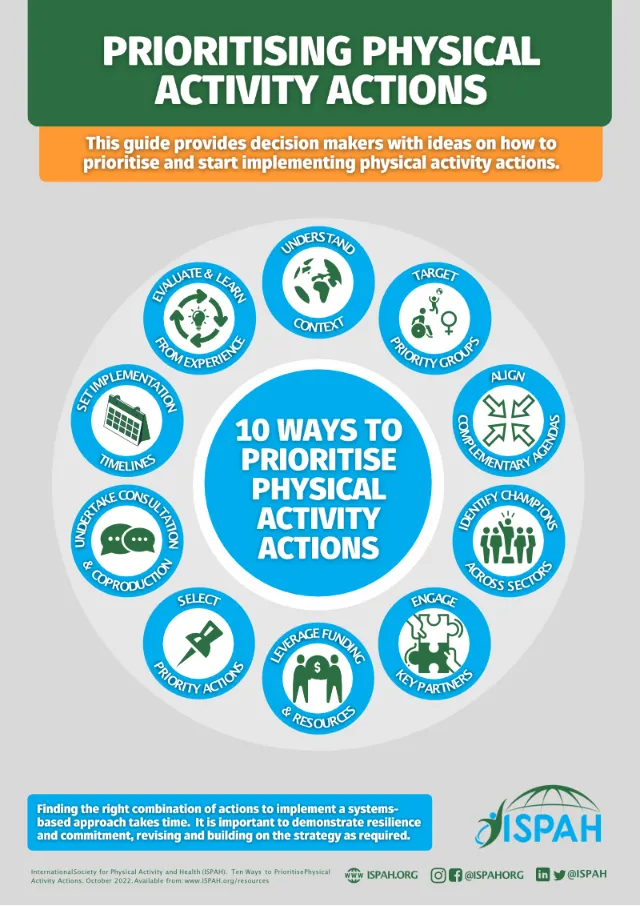 10 Ways to Prioritise Physical Activity Actions
A guide to provide decision makers with ideas on how to prioritise and start implementing physical activity actions.
The guide acknowledges that ideally a range of actions should be implemented together, but realistically this isn't always possible.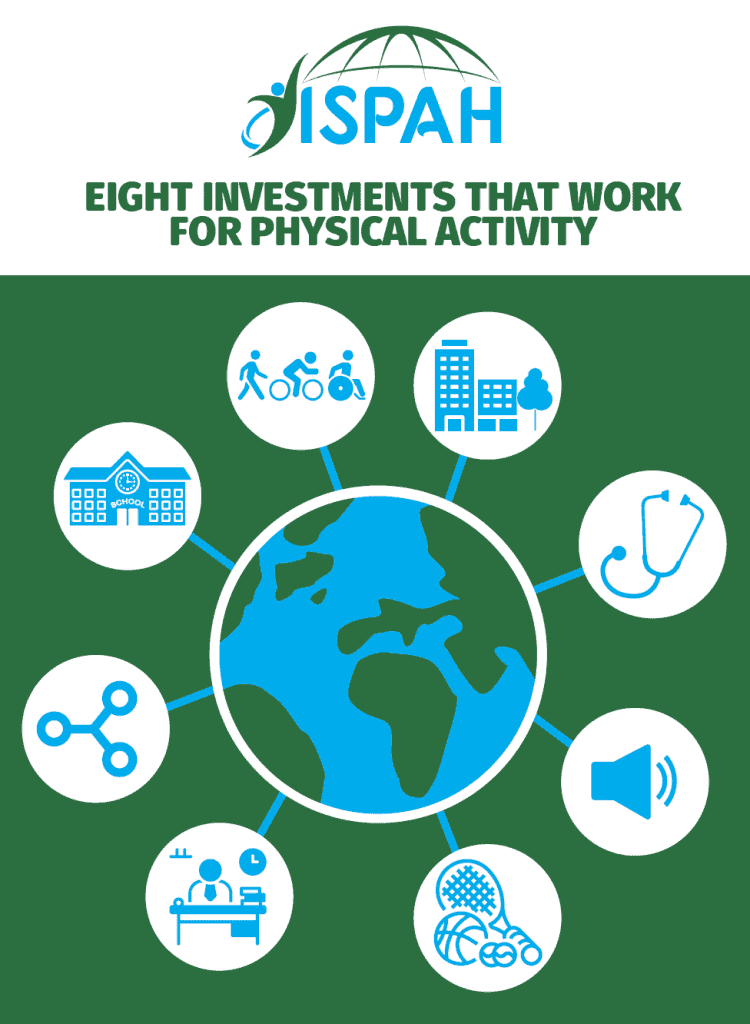 ISPAH's Eight Investments That Work for Physical Activity | #8Investments
A call to action for everyone, everywhere, including professionals, academics, civil society and decision makers, to embed physical activity in national and subnational policies.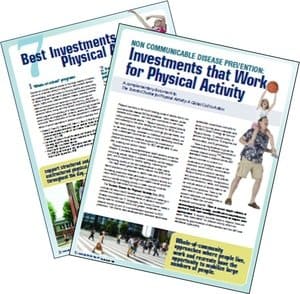 Investments that work for physical activity