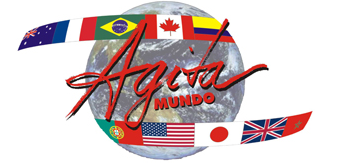 This year marks the 25th anniversary of Agita Mundo – a community-wide campaign for promoting physical activity.
'Agita' is a Portuguese word meaning 'to move the body', but it also infers stimulating the mind, changing your way of thinking and becoming a more active citizen.
Agita Mundo was born in 1996 at the Centre for Laboratory Studies on Physical Fitness of São Caetano do Sul [CELAFISCS])! It started out as a programme in the State of São Paulo, Brazil, with the aim of enhancing quality of life for the population through physical activity.
Agita Mundo is an example of a grassroots movement to drive population changes in physical activity. Its focus on social mobilization, pleasure, and inclusion reflects its Brazilian origins.
Brazil has a strong culture of partnerships and over the past 25 years Agita has linked with over 300 institutions in both the governmental and nongovernmental sectors, including of course, ISPAH.
Jasper Schipperijn, ISPAH President said: "ISPAH is proud to have had a long-standing relationship with Victor and the CELAFISCS team. We continue to work closely together to spread the message and 'agitate' people all over the world".
Agita has succeeded in creating a culture shift in Brazil, where physical activity is celebrated and enjoyed by the masses. Agita's energy and positivity has also spread across the world, particularly through initiatives such as annual World Day for Physical Activity.
Happy 25th Birthday Agita, and congratulations CELAFISCS!!
Authors: Jasper Schipperijn, Karen Milton, Matthew 'Tepi' Mclaughlin, Anna Chalkley