In May, the International Society for Physical Activity and Health (ISPAH) LMIC Research Council and Kingsley Keep Fit Club collaborated to launch the inaugural Public Health Awareness Week in Kyebi, Ghana. The week-long event, held in the hometown of the President of Ghana, aimed to promote physical activity and health among the local community. This blog post provides an overview of the diverse range of activities that took place during the week and highlights their impact on public health awareness.
Health Screenings: To prioritize community health, the Public Health Awareness Week offered health screenings to the local residents. Over the course of two days, a total of 2,137 individuals underwent screenings for various health parameters, including blood sugar levels, blood pressure, Hepatitis B, BMI, eye health, and dental issues. These screenings served as an essential preventive measure, enabling early detection and intervention for potential health concerns.
Clean-Up Exercises: As part of the initiative, a general clean-up exercise was conducted in several locations, including Asiakwa and Kyebi. Volunteers and community members joined forces to clean and beautify public spaces such as the JB Danquah Memorial Centre, Kyebi Market and Astroturf, Kyebi Government Hospital, Asiakwa Market, and Health Centre. This activity not only enhanced the aesthetics of these areas but also instilled a sense of civic responsibility and the importance of maintaining a clean environment.
Public Health Lecture: An informative public health lecture was organized during the week, addressing crucial topics related to lifestyle and non-communicable diseases. The lecture aimed to raise awareness and educate the community on the impact of lifestyle choices on overall health. By disseminating essential knowledge, the lecture empowered attendees to make informed decisions regarding their health and well-being.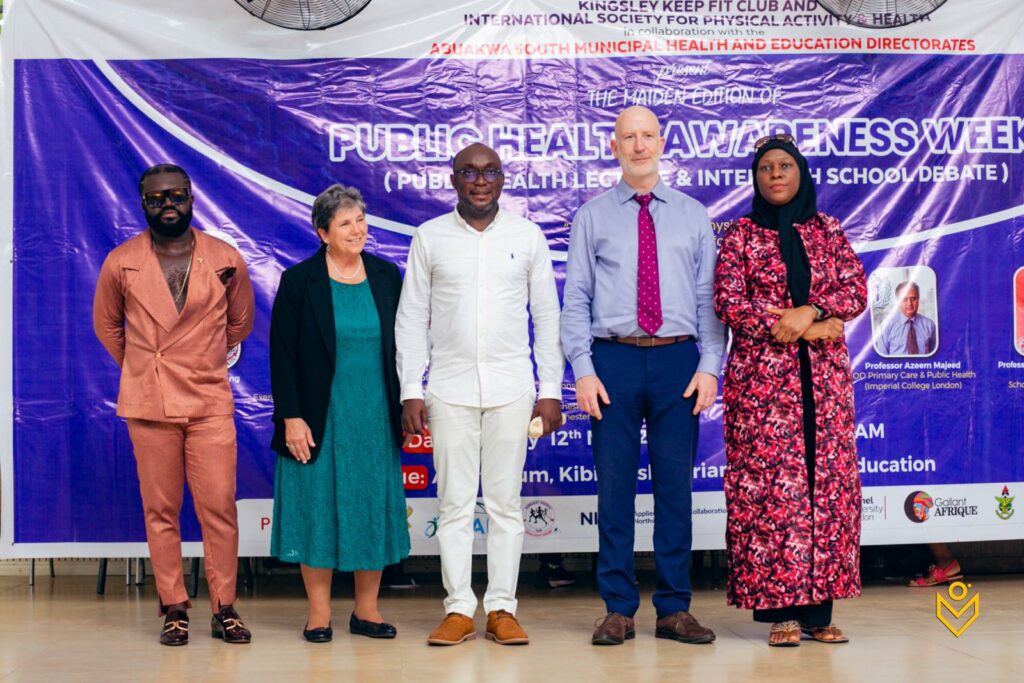 Inter-High Schools' Debate: Fostering intellectual engagement, an inter-high schools' debate took place as part of the Public Health Awareness Week. The final round of the debate featured Kibi Senior High Technical School and Apedwa Presbyterian Senior High School. The participants engaged in a stimulating discussion on the motion, "Physical activity has a positive impact on academic performance." This debate not only highlighted the link between physical activity and academic success but also encouraged students to consider the importance of an active lifestyle for their overall well-being.
Health Walk: To promote physical activity and community engagement, a health walk was organized as a part of the week's activities. The walk aimed to inspire individuals to embrace an active lifestyle by showcasing the benefits of walking. More than 5,680 participants joined together, taking strides toward a healthier future while enjoying the camaraderie of like-minded individuals.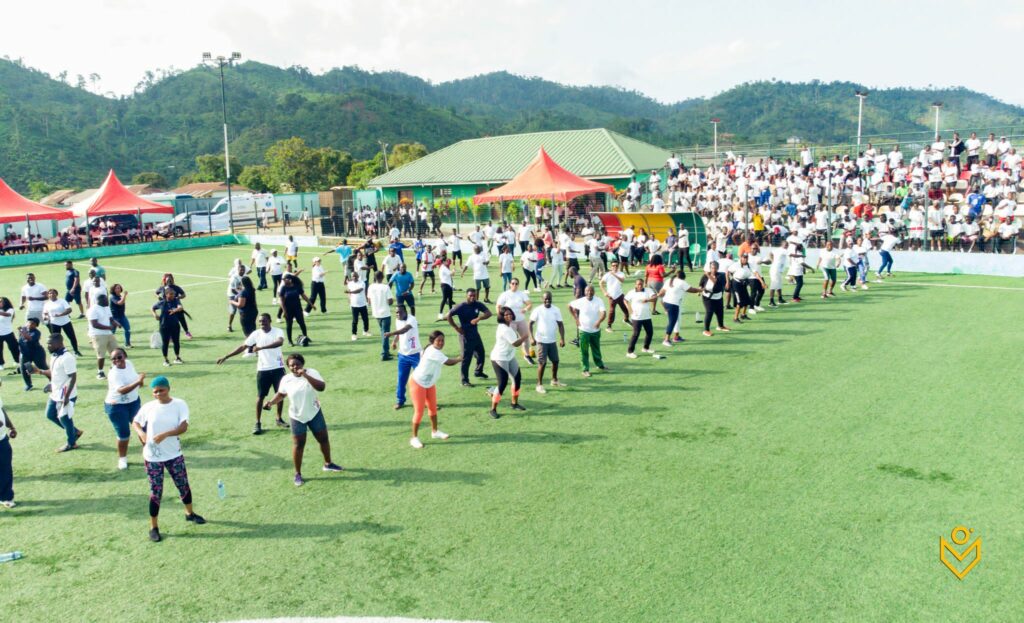 The Public Health Awareness Week in Kyebi, Ghana, organized by the ISPAH LMIC Research Council and Kingsley Keep Fit Club, was a resounding success. The diverse range of activities, including health screenings, clean-up exercises, a public health lecture, an inter-high schools' debate, and a health walk, showcased the organizations' commitment to promoting physical activity and health in the community. By providing education, engagement, and opportunities for active participation, this collaborative effort laid the foundation for an annual event that will continue to empower individuals and promote a healthier Kyebi.
Authors: Nana Anokye and Faatihah Niyi-Odumosu