The ISPAH ECN is a group of eight early career professionals working in physical activity and public health across the globe – from Australia to Belgium, Singapore, the UK, Portugal, Vietnam, Türkiye, Mexico and Ethiopia. This committee works hard behind the scenes to provide early career ISPAH members with meaningful, engaging and relevant activities that provide capacity building, networking and mentoring opportunities. We are delighted to see our ISPAH ECN membership base expanding year on year and want to take this opportunity to introduce you to the current ECN Committee.
So, without further ado: Hello, we are the ISPAH ECN Committee!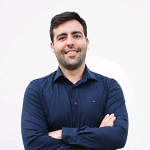 First up, our Project Officer, Ruben Viegas! Ruben has been an ISPAH and ECN Committee member since 2022. He is originally from Portugal but currently lives in Ho Chi Minh, Vietnam. Ruben is the Practice Development and Transformation Projects Coordinator for the International Pharmaceutical Federation and a PhD student in the Faculty of Pharmacy at the University of Lisbon. He is passionate about research on physical activity promotion through healthcare professionals and enjoys going for a run with his dogs and to play padel tennis (very popular in Portugal and Spain!).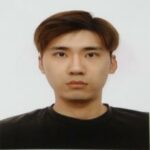 Zhen (Leo) Yang is our ECN Committee's Secretary and has been an ISPAH member since 2023. He lives in Belgium and works for the University of Leuven. Leo is currently completing a PhD as part of the PASMOC study exploring the agreement between self-reported and device-measured physical activity and sedentary behaviour in older adults with different levels of cognitive function using a multi-methodological approach. Leo is passionate about walking, travelling and food!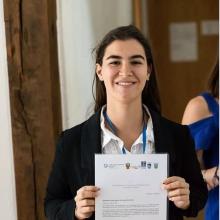 Now over to Julissa Ortiz Brunel, who is our Communications Officer and has been an ISPAH member since 2020. She joined the ECN committee in 2023 and works at the University of Guadalajara in Mexico. Julissa is currently completing a Master's degree in Physical Activity and Lifestyle, and collaborates as part of the Institute of Applied Sciences for Physical Activity and Sports (ICAAFYD) in national and international projects with Indiana University, Queen's University and Arizona State University. Julissa's research interests are focused on physical activity and the built environment and in her free time, she enjoys walking and playing basketball.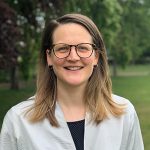 Next is Kim Straun, our German-English ECN Chair. Kim has been an ISPAH member since 2018 and has been part of the ECN Committee since 2022. She currently works at the University of Bristol in the UK. Kim's research focuses on children and young people, including intervention development, physical activity promotion among clinical populations, and the evaluation of digital technology supporting physical activity participation. She is passionate about promoting physical activity population-wide and improving public engagement with physical activity research. Kim enjoys the outdoors, whether sat on a bench or running up a hill!
Region representatives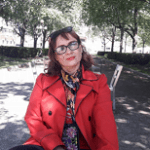 Meet Edtna Elvira Jáuregui Ulloa, our Pan America Health Organization (PAHO) region rep! Edtna joined ISPAH in 2019 and has been a Committee member since 2020. She works in Mexico at the University of Guadalajara. Edtna works on projects on intervention programmes in clinics, schools and the wider community. Her specific interests currently include exploring factors associated with park attendance in the Guadalajara metropolitan area during the Covid-19 pandemic, risk factors for cardio-metabolic diseases in children and adolescents as well as the Multidisciplinary Approach to Childhood Obesity Prevention in Mexico (MACOP-MX). Edtna is also passionate about all things yoga!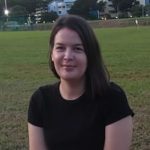 Next up, Sarah Martine Edney! Sarah is our South-East Asia Region Organizations (SEARO) region rep and has been an ISPAH member since 2020. She joined the Committee in 2022 and works for the National University of Singapore. Sarah currently works on using multiple real-time data capture methods to learn more about how people spend their time and how this is influenced by the environments around them. She plans to extend this work by establishing a cohort, which is both observational and used to evaluate ecological momentary interventions. Sarah also has a strong interest in understanding social, physical and cultural contexts and how we can leverage this to promote healthy movement behaviours for all.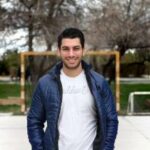 Günay Yıldızer is our Eastern Mediterrainian Region Organizations (EMRO) representative since 2022. He joined ISPAH in 2020 and works for the Eskişehir Technical University in Türkiye. Currently, Günay works on a project entitled "Developing Physical Activity Intervention Based on the Theory of Planned Behavior for High School Aged Female Adolescents" funded by the TUBİTAK. He also has a strong interest in strength and conditioning and improving fitness levels across society.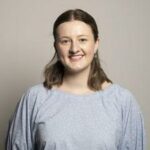 Also meet Claudia Maddren, our Western-Pacific Region Organization (WPRO) region rep who joined ISPAH in 2022 and has been part of the ECN Committee since 2023. Claudia works for the University of Wollongong in Australia (waving at Chali!). She is a PhD Candidate and is currently working on investigating the associations between air pollution exposure, 24-hour movement behaviours and neurodevelopment outcomes in young children. Claudia is also the Equipment Officer for SUNRISE: International Study of Movement Behaviour in the Early Years. If you enjoy netball or swimming, Claudia is your person to chat to!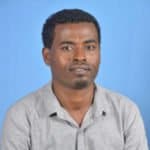 Chalchisa Abdeta has been an ISPAH member since 2015 and has been part of the ECN Committee since 2019. He is our AFRO region rep and is currently doing a PhD at the University of Wollongong in New South Wales, Australia (waving at Claudia!). Chalchisa's PhD involves exploring adherence to the WHO 24-hour movement behaviour guidelines and association with health and development outcomes among preschool children in Ethiopia. He is also very enthusiastic about all things RStats!
Thank you for taking the time to learn more about our current ISPAH ECN. We feel it is important to acknowledge the incredible value our members hold in not just advancing physical activity and public health research – but also in creating meaningful projects that have an impact on the real, day to day world of the people we all engage and work with. We encourage all ISPAH members who identify as in the early career stage to connect with us!
You can find out more information about ECN here: https://ispah.org/our-networks/early-career-network/