The ISPAH Early Career Network (ECN) is a network of self-defined "early career" researchers and practitioners. The aim of the network is to foster the interaction, capacity and growth of early career professionals in physical activity and public health.
Our main objectives are to:
Facilitate connections and the sharing of knowledge/skills between early career ISPAH members
Develop capacity and key skills in early career ISPAH members (e.g. grant writing, networking, career development) through regular webinars.
Enable informal mentoring for early career ISPAH members through connections with more experienced leaders in their field
Enable ISPAH ECN members to share their research by regularly profiling our members on the ISPAH newsletter.
Organise networking and mentoring events at major international conferences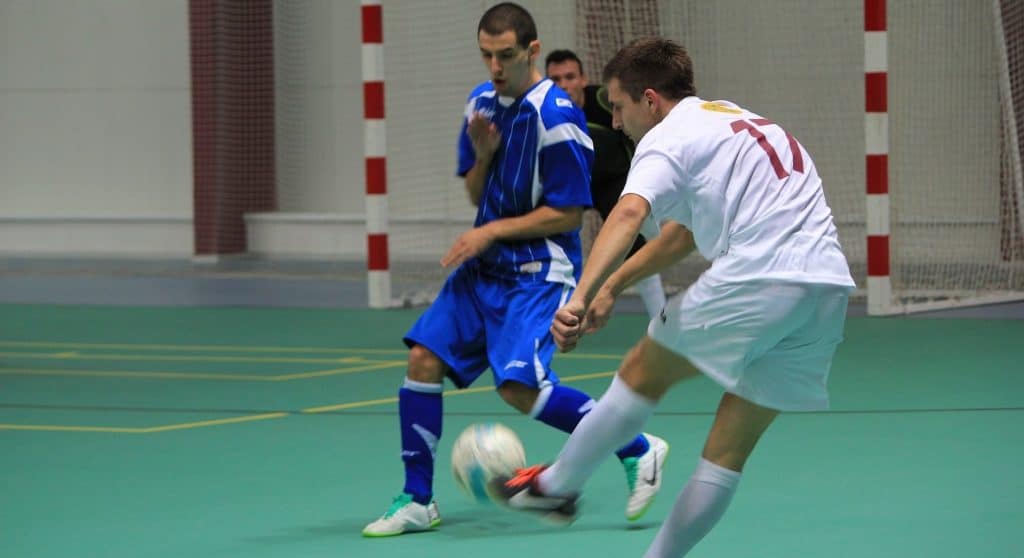 Early Career Network Knowledge Translation Fund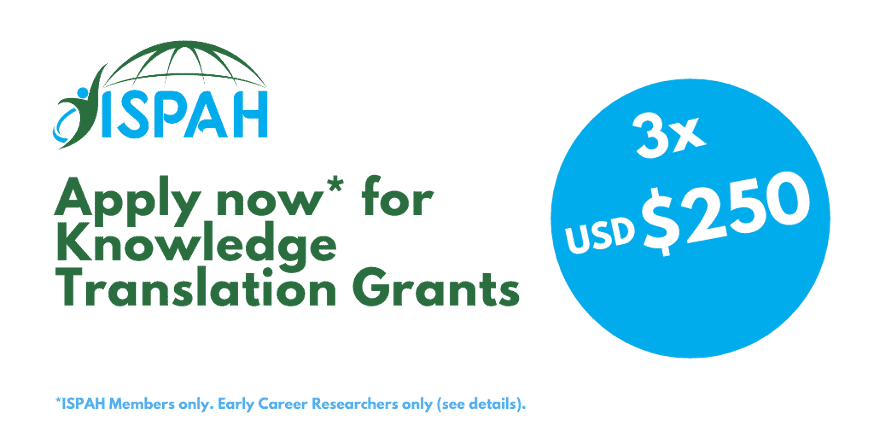 The Early Career Network is proud to announce a grant scheme to support ISPAH early career professionals with knowledge translation (KT) projects.
It's important that valuable research on physical activity is available to those who can put the information into practice. KT can bridge the research-practice gap.
Early career professionals may lack the skills, support or funding to fully engage with relevant media technology, professional services, or training. Therefore, ISPAH Early Career Network is providing small grants to early career members to fund KT activities.
KT plays a key role in the Global Action Plan on Physical Activity (GAPPA), which advocates translating and presenting evidence urgently. We hope that extra financial support will help Early Career Professionals work towards GAPPA's objectives. We have previously published a commentary paper on the role of Early Career Professionals with the GAPPA.
The grant scheme will fund KT for physical activity projects and the call for applications will close 23 November 2020. For example, funds could be used for:
Courses to learn skills that will allow the researcher to translate research into different formats, e.g., videos, blog posts, podcasts, or infographics.
Professional graphic design services or software (e.g., Vyond, Piktochart, etc.)
Language translation
Any other activity that promotes KT (e.g., co-creation design processes, stakeholder engagement meetings, etc.)
Although KT can be used to disseminate research at academic conferences, funds will not be awarded for activities related to conference attendance such as travel, poster printing, and registration etc.
Three awards of a maximum of $250 (USD) are available. Funding is available for projects which fulfil the following criteria.
Mandatory criteria:
Research is related to physical activity
Applicant fits 'early career' definition. We define early career researcher as someone actively involved in research (authored or co-authored at least one published academic paper in the last 3 years), and who is 7 years or less (full time equivalent) since the completion of a PhD. Please note applicants do not have to hold a PhD.
Applicant is an ISPAH member (To check your ISPAH membership status sign in to the website or contact 

[email protected]

)
Proposed project involves 'knowledge translation' of the applicant's research (including co-authored work)
Applicant has clearly stated in the application form (linked below) how funding will be spent
Desirable criteria:
Preference will be given to end-stage research rather than early-stage research such as pilot studies.
Identify how the KT relates to ISPAH goals, the GAPPA, and/or 'down the track' impact.
Applications will open on 26th October – apply here!
If you have any questions about the application procedure or the small grants, please contact [email protected].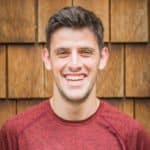 Joey Murphy
ECN Vice-Chair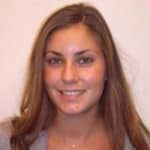 Myrto Mavilidi
Secretariat
Ilaria Pina
EURO regional representative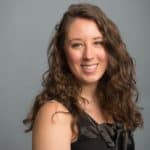 Erin Shellington
ISPAH 2021 Congress Representative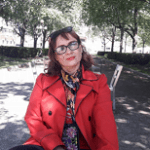 Edtna Jáuregui
PAHO Regional Representative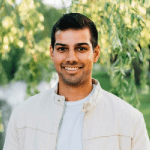 Ryan Pinto
PAHO Regional Representative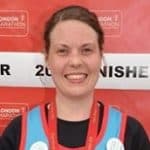 Kelly MacKenzie
Communications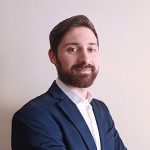 Matteo Crotti
Communications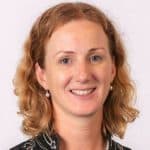 Katharina Kariippanon
WPRO Regional Representative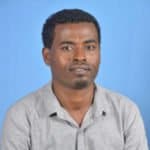 Chalchisa Abdeta
AFRO Regional Representative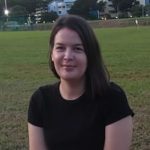 Sarah Edney
SEARO regional representative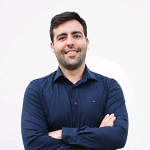 Rúben Viegas
PROJECT OFFICER
The network is free to join as an 'early career' ISPAH member. New and renewing members can select to join the ISPAH ECN during the membership registration process.
Addressing Mental Health and Wellbeing for Early Career Professionals
Click on the button below to view 9 tips from Dr Catherine Draper (University of Witwatersrand) and Ben Higgs (Rise Foundation).